Patients evaluate our quality
At Erasmus MC we constantly work to improve healthcare and the related services we provide. Patients themselves are an important source of information for improving care, which is why we regularly ask them about their experiences with Erasmus MC.
Reliable measurements
It is important that patients' experiences are measured reliably. The Patient Experience Measure (PEM) has been specially developed for this purpose. This instrument is used by all University Medical Centres (UMC's) and was drawn up together with patients. The PEM makes use of questionnaires from the Picker Institute which were developed based on the 8 Principles of Person-Centred Care: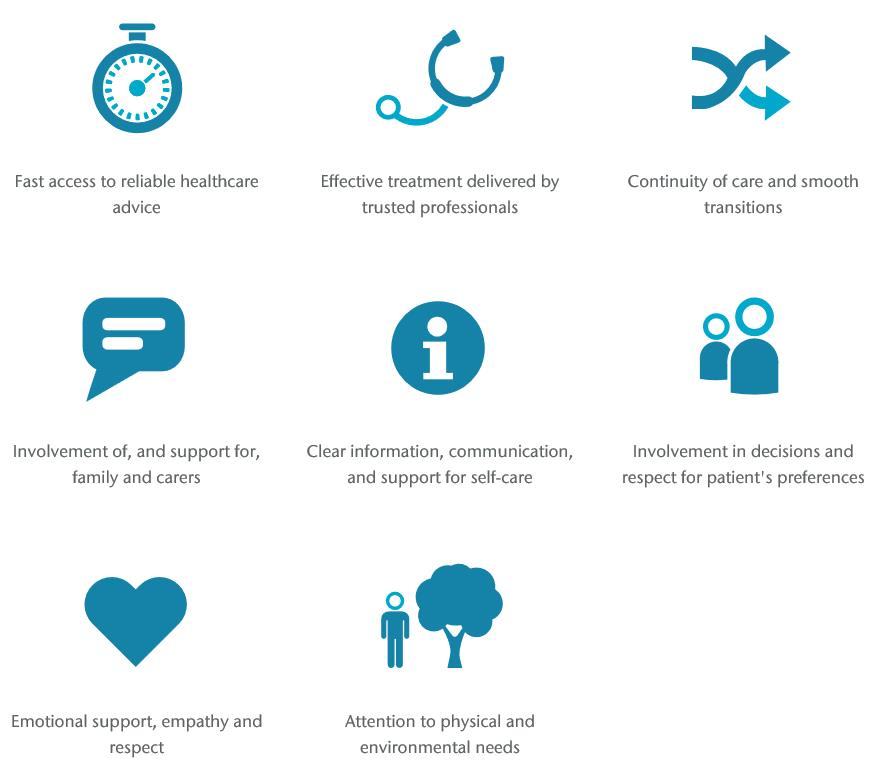 Reference: Picker institute. About us: Principles of Person Centred care. URL: https://www.picker.org/about-us/picker-principles-of-person-centred-care/
How does it work?
Only patients with a valid e-mail address are eligible for participation. Upon registration patients are asked if their e-mail may be used for participation in patient experience measurements. Patients can also register their e-mail via the patient portal My Erasmus MC.
Within 2 weeks of their treatment, some patients will receive an invitation to fill in an online questionnaire about their experience. The questionnaire can be completed at home on a computer, tablet or smartphone. Independent survey agency Expoints sends out the invitations and conducts the measurement for Erasmus MC.
Questionnaire for children
Children who have been treated at Erasmus MC and their parents or carers can also be selected to receive a questionnaire. The questionnaire consists of questions for the parents or carers of the child and questions for the child, for children from the age of 8.
Confidential and voluntary
Participating in the survey is entirely voluntary and does not in any way affect a patient's visit or stay at Erasmus MC. The answers are processed anonymously. Erasmus MC does not know which patients have received or completed a questionnaire. Patients are free to opt out from further participation in patient experience measurements via the Patient Portal or by clicking on the opt out link in the invitation mail.
What do we do with the results?
The study results help us understand what our patients think. Do physicians and nurses explain the diseases and treatments clearly? Do patients feel safe and comfortable? Has the patient been informed about the necessary aftercare?
Furthermore, with this instrument we are able to benchmark internally between teams / departments / divisions and externally with other UMC's as well as other hospitals worldwide which also embrace the Picker methodology. We use the results to continuously improve healthcare and the related services in our organization.
Patient experience results