1840: Rotterdam's city architect, Willem Nicolaas Rose, is commissioned to build the city's first hospital. The Coolsingel Hospital takes 11 years to complete. Its first director is a local physician called Bastiaan Molewater.
1863: Led by Dr Hendrik Willem De Monchy, seven respected local citizens decide to set up a children's hospital. The building is located above a furniture store in Hoogstraat, the street now better known as the 'Koopgoot' or 'the shopping gutter'.
1869: Queen Sophia donates 100 guilders and a sewing machine to the children's hospital. The hospital is named after her in return.
1914: The Rotterdam Radiotherapy Institute is founded. A radiologist from Gouda called Daniel den Hoed is appointed as the institute's director in 1940. Under his leadership, the institute evolves into an outstanding clinic that will later bear his name.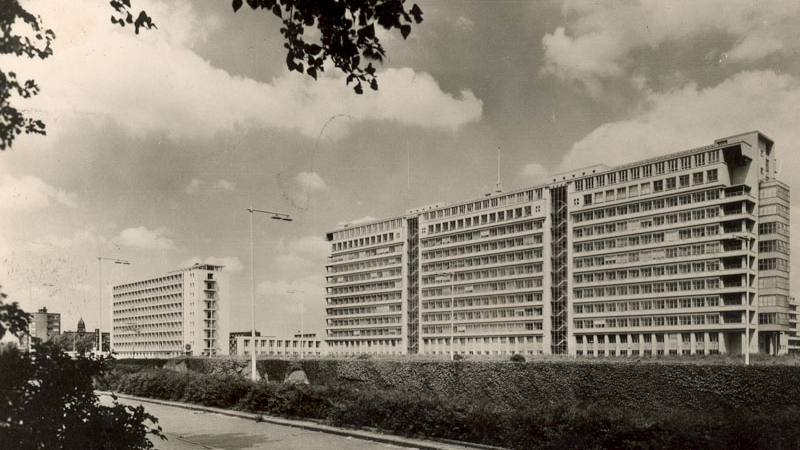 1940: The Coolsingel Hospital takes four hits during the German bombardment of Rotterdam. The building catches fire almost immediately and most of it is destroyed. Thanks to the presence of a number of facilities elsewhere, a new hospital can be built.
1950: The predecessor of the medical faculty, the Foundation for Higher Clinical Education, is founded. The foundation trains medical graduates from all over the Netherlands.
1961: The Dijkzigt Hospital, on the Land van Hoboken site, opens on 18 September. The hospital is named after the Van Hoboken family residence, a grand house which now houses the Natural History Museum.
1966: The Faculty of Medicine and Health Sciences is founded by Professor Andries Querido on 7 October.
1971: The Dijkzigt Hospital merges with the Sophia Children's Hospital to become the Rotterdam University Hospital.
1973: Erasmus University Rotterdam is founded on 1 February. The medical faculty trains physicians and medical researchers, offers postgraduate courses and is involved in training programmes for medical specialists.
1982: Erasmus University Rotterdam launches a master's degree in healthcare policy and management, under the aegis of the Faculty of Medicine and Health Sciences. The degree course is later renamed as Health Sciences, Healthcare Policy & Management.
1993: The oldest children's hospital in the country moves to the Hoboken district of Rotterdam, where the Dijkzigt Hospital and the Faculty of Medicine are already located. A footbridge connects the two hospitals with the medical faculty.
1995: The Daniel den Hoed Clinic joins the Rotterdam University Hospital, which now consists of three partners.
1998: The dean of the Faculty of Medicine and the Executive Boards of Erasmus University Rotterdam and Rotterdam University Hospital meet on 7 October to discuss the formation of the Erasmus University Medical Centre.
2002: The Erasmus MC is formally founded on 1 June.
2016: The 50th anniversary of university hospital care in Rotterdam.
2018: King Willem-Alexander officially opens the new Erasmus MC building on 6 September.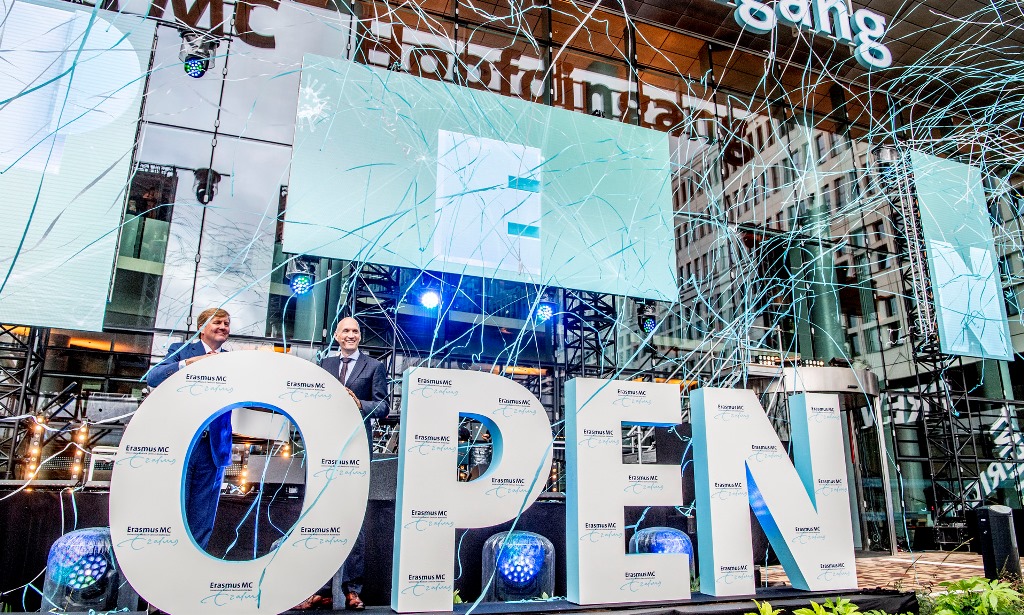 Visit our website (Dutch only) to discover our history and see what we have become today.