October 1, 2021
On 2 September the NCOH webinar on Emerging Zoonosis & how the contagious jump between animals & humans took us to Africa and back. The experts talked about finding new viruses, and also the importance of looking at human health and disease.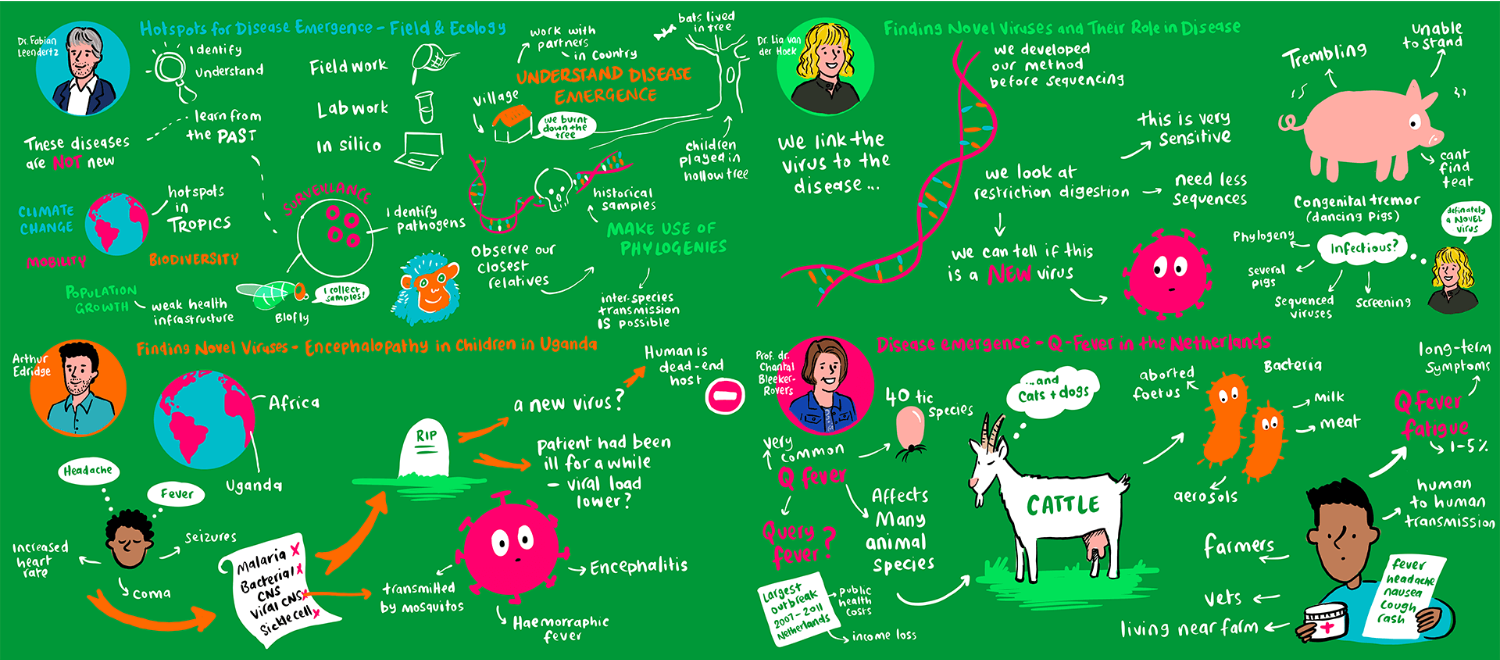 Watch the recording of the webinar on the Media page.
In his keynote, Prof. dr. Fabian Leendertz head of the German Helmholtz-Institute for One Health (HIOH) and professor One Health, talked about the fieldwork involved in finding new viruses and tracing the source of an ebola outbreak to a single tree full of bats in his presentation 'Hotspots for disease emergence'.
Dr. Lia van der Hoek (Amsterdam University Medical Center, location AMC) highlighted the development and use of a very sensitive detection technique, which has led to finding a whole array of new viruses. In her talk she emphasised the importance of looking at new viruses in relation to disease.
With Arthur Edridge MD we travelled to Uganda. To a case were encephalopathy in a child led to the discovery of a new virus.
Prof dr. Chantal Bleekers-Rovers took us back to the Netherlands looking at Q fever.
Maarten Hoek was the moderator of the webinar and Rebecca Osborne recorded the webinar by making a live illustration.