Registration
If this is your first visit to the Sophia Children's Hospital, please register at the registration desk at least 30 minutes before your outpatient appointment.

To register your child you will need:
Your child's valid ID.
Your child's proof of health insurance.
Name and address of your GP.
Name, address, and fax number of your pharmacy.
Your email address
The desk assistant will also ask for your email address. We will only use this to inform you of any changes that may be of interest to you, such as having to report at a different counter, accessibility changes, or a phone number change.

We will not use this email address to send you medical information. Of course, all information will be treated strictly confidentially.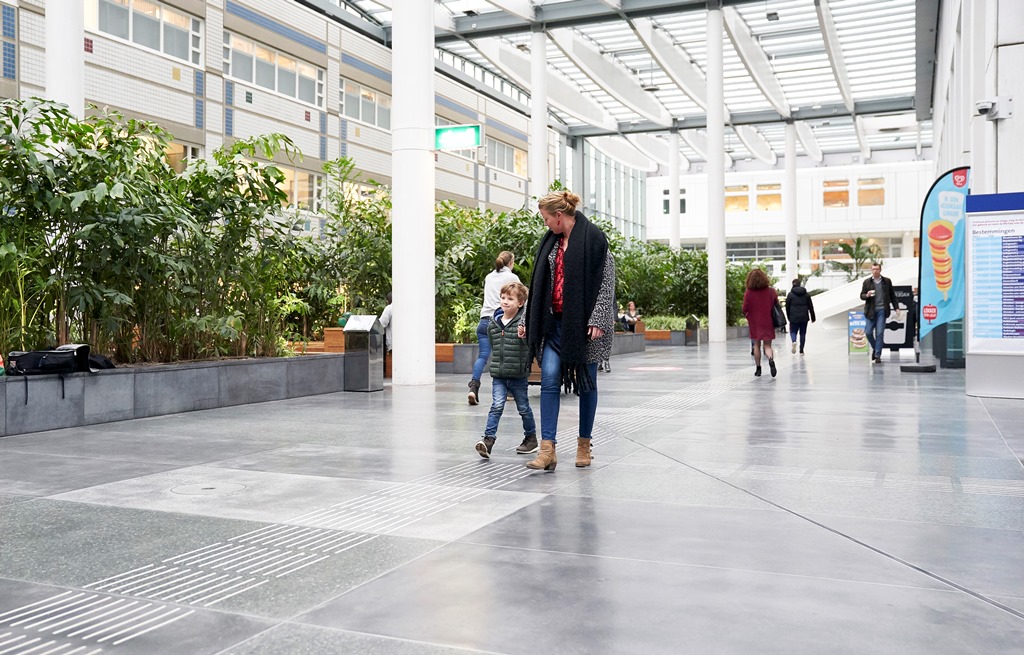 Referral letter
If we not already have received your referral letter from your GP or specialist, please bring it with you. Otherwise there is a risk that your health insurer will not reimburse the costs and we will then need to send you a bill.
Follow-up appointment
If you have come for a follow-up appointment, please report directly at the desk in the outpatient clinic. Do not forget to bring your outpatient card, appointment card, and hospital card to follow-up appointments and hand these to the physician's assistant.
Change personal details
Please inform us of any changes in your home address, telephone number, GP, pharmacy, or health insurance policy, preferably by email: poli.administratie.sophia@erasmusmc.nl. Remember to state your child's patient number. You may report changes also at the registration desk in the hall, or go to Mijn Erasmus MC.

You will also need to first report to the registration desk on a first outpatient visit in a new calendar year. The desk assistant will check whether your details are still up to date.