Copy of medical records
Please use the 'Request medical details' form to request a copy of your child's medical record. First read the explanatory notes below. We charge a fee for this service. Although you are entitled to request a copy of the full record, maybe you will only need a specific part of it. Please ask the attending physician to explain any matters that are unclear.
A summary of your child's medical details is available on the secure 'Mijn Erasmus MC' Patient Portal (My Erasmus MC, in Dutch only); log in using your DigiD and text message code.
Fast processing
For fast processing of your request for a copy of the medical record, please visit the Patient and Healthcare Administration Front Service Desk in the main hall of Erasmus MC. The desk is open Monday through Friday from 8 a.m. to 4 p.m.
Copies of some records can be obtained immediately via our Electronic Patient Record on presentation of a valid ID. The cost for this service is never more than €5; payment by debit card only.
Questions
For any further questions, please contact us during office hours at +31 10 703 58 27 or fill in our contact form.
To protect our patients' privacy, we cannot comment by phone on any medical information. Thank you for your understanding.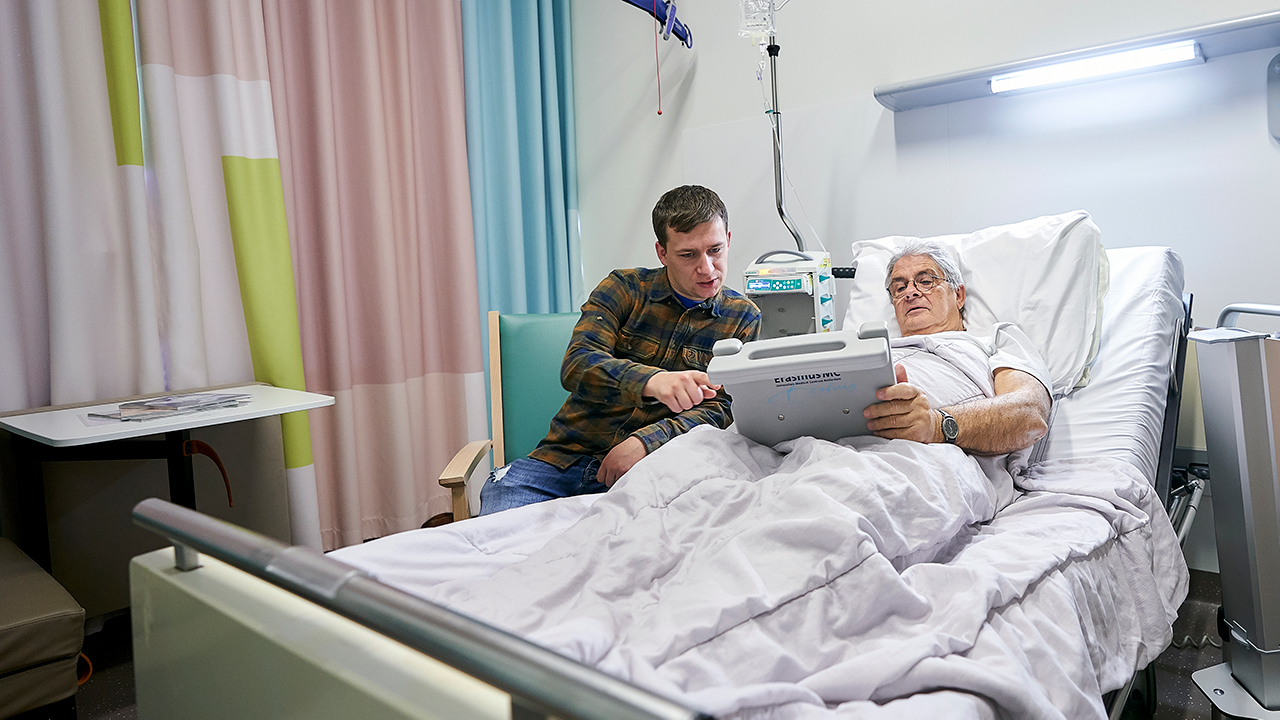 Explanatory notes on requesting a copy of medical records
Request by parents or other third parties
To obtain a copy of the medical records (or parts thereof) of a child under the age of 16, both parents will have to sign the application form and both parents will have to enclose a copy of a valid ID.
Note: children aged 16 or over should apply themselves. A child aged between 12 and 16 must sign for approval.
In principle, providing a copy of records to anyone other than the patient is only possible after we have received authorization (including a copy of a valid ID) to release the records. This does not apply to parents requesting a copy of their child's records if the child is under the age of 12.
Requesting IVF/ICSI treatment data
Copies from IVF/ICSI treatment records will only be released upon provision of the partner's signature and a copy of a valid ID. You simply need to place a second signature next to 'Applicant's signature' on the form.
Fast-track processing at our desk is not possible in this case.
Requesting a copy of the medical records of deceased patients
More stringent requirements apply when making a request for a copy of the medical records (or parts thereof) of deceased patients.
The physician will decide, based on the explanation sent with the application and other factors, whether copies will be supplied with the 'presumed consent' of the deceased patient.
The physician takes into account the interests of the surviving relative (the applicant) and the protection of the deceased patient's privacy.
The physician involved in the treatment or the head of the medical department in question will decide whether the explanation given is sufficient to warrant the breach of medical confidentiality after the patient's death.