Services
Equipment
Ultralow temperature (UTL) storage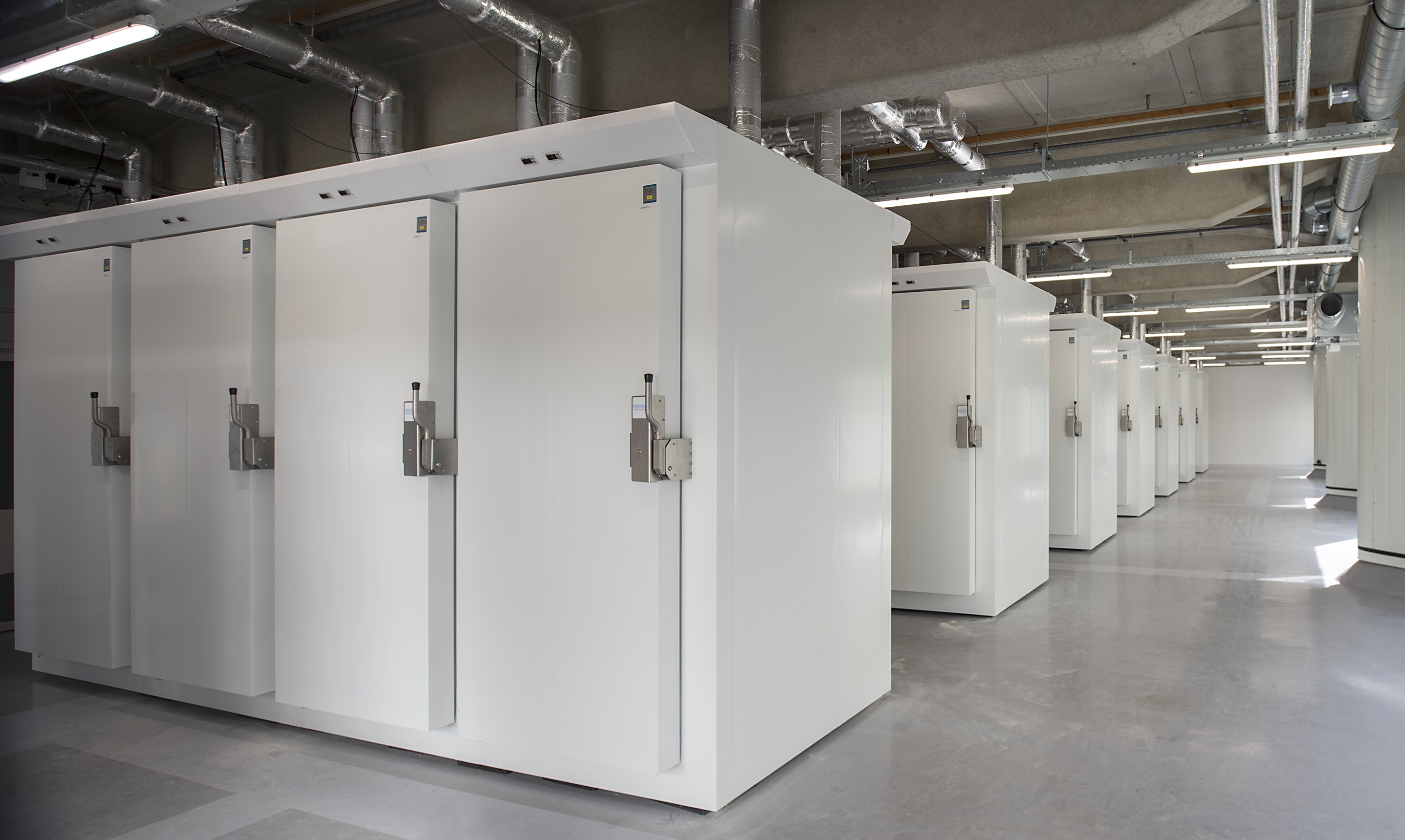 We have 64 NORDIC Storage for Science -80°C freezers. This concept has many advantages compared to conventional ULT freezers of which we list a few. The NORDIC concept can save up to 78% energy, in part because the heat generating parts (compressors) are physically separated from the cold parts (storage space). The system is redundant, meaning a 100% back-up during system failures. Our freezers are 2.7 meters in height, meaning more storage capacity per m2.
Biobank information management system (BIMS)
All our samples are registered in LabTrain mSample from Bodegro. This BIMS allows researchers to manage their biomaterials themselves in a system which is equipped with full audit trial and is compliant with current laws and regulations.
Access
The Central Biobanking facility is open to everyone in Erasmus MC and their collaborations.
If you are curious about our collections, please visit our catalogue here. If you are interested in one of the collections please contact the principal investigator directly
Support
We support researchers in setting up their biobank. We provide them with information about logistics, standardization, quality, ethical review, data management and costs, to make sure no researcher needs to reinvent the wheel. Experts at experienced collections points (Pathology, Clinical Chemistry, Genomics) advice the researcher while preparing their research protocol. Once collection of biomaterial has started and as long as we facilitate the sample storage, we help the researcher manage the database(s) and facilitate sample requests.