November 5, 2021
The World Health Organization (WHO) unveiled a new team to investigate the origins of the COVID-19 pandemic. The Scientific Advisory Group on the Origins of Novel Pathogens (SAGO) will also be tasked with studying the origins of future outbreaks and epidemics and guiding studies of emerging pathogens more generally.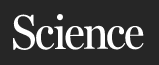 13 October
WHO's proposed list of SAGO members contains 26 researchers from 26 countries, 11 of whom are women. Six members were also part of the international team that traveled to China earlier this year to study the pandemic's origins with Chinese colleagues. That earlier team's report had favored a natural origin of SARS-CoV-2, calling a possible leak from a lab in Wuhan, China, "extremely unlikely." WHO's director-general later said, however, that it was too early to rule out this hypothesis.
WHO selected the proposed members from more than 700 applicants; they will be formally confirmed after a 2-week public consultation period.