What we do
About our project
What is the motivation for this research?
Despite years of intensive research, electrical and structural mechanisms underlying atrial fibrillation (AF) are unclear. Proteostasis markers such as heat shock proteins may be involved in a pathway that leads to structural cell damage. Activation of this pathway activates heat shock proteins, which has a protective effect on cell function of the heart. Patients with lower levels of proteostasis marker may be more prone to structural tissue damage and development or recurrence of AF.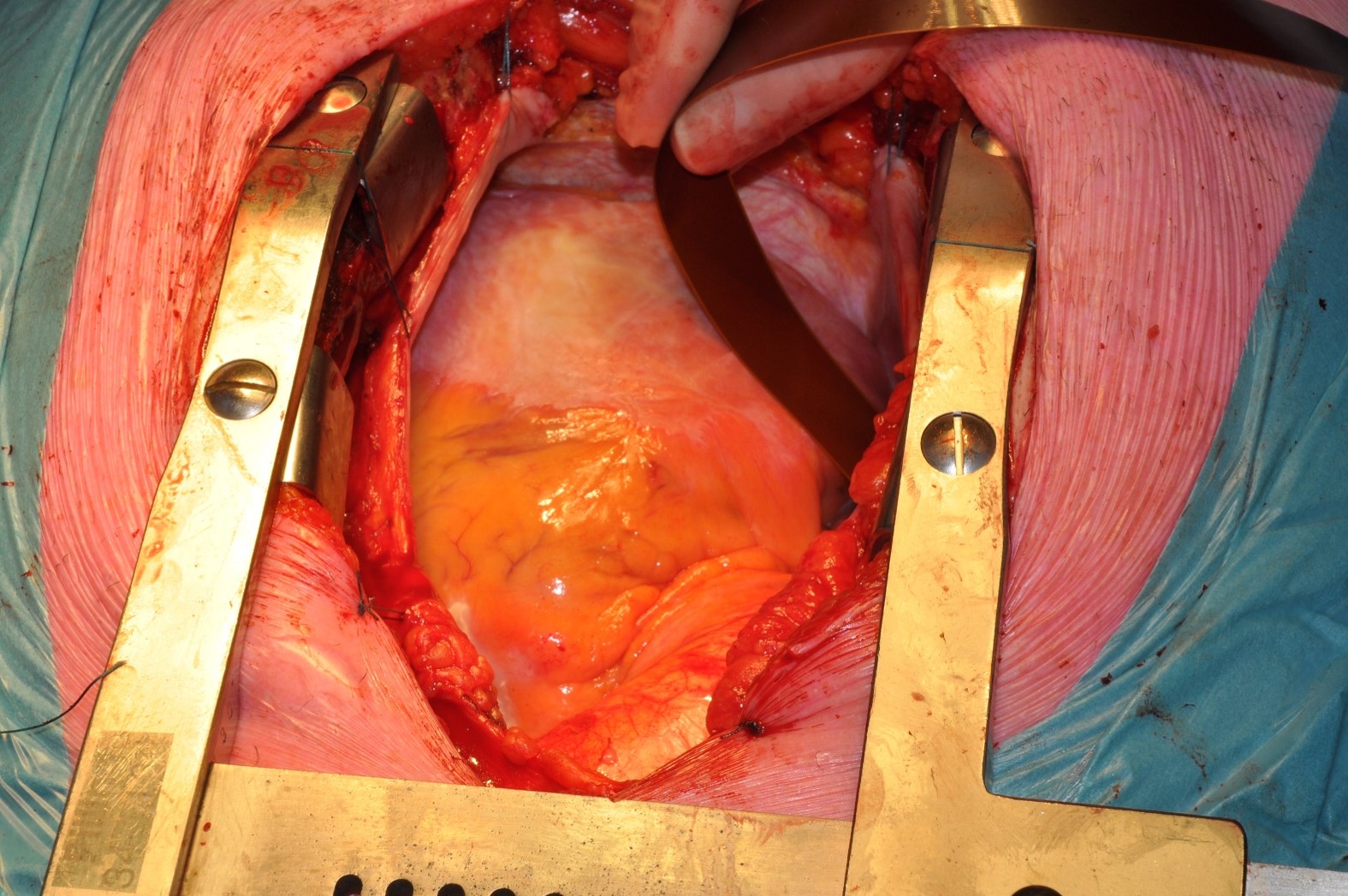 How will you perform this research?
The HALT & REVERSE is a prospective observational study. Patients scheduled for elective open heart surgery, elective pulmonary vein isolation (PVI) or electric cardioversion are eligible to participate in this study. In all patients, proteostasis marker levels will be determined in blood samples. Epicardial or endovascular mapping is performed in patients admitted for cardiac surgery and PVI, respectively. In addition, in patients undergoing cardiac surgery, tissue samples of the atrial appendages will be collected. Up until 5 years after the procedure, patients are followed to monitor AF onset and/or recurrence.
What is the desirable outcome?
To understand the interaction between proteostasis markers and susceptibility to AF onset or perpetuation. This study could lead to the development of a novel treatment of AF targeting the proteostatis pathway.
Funds & Grants
Halt&Reverse is supported by a grant from the Dutch Heart Foundation.
Collaborations
Convergence project Deep Imaging
Publications
van Schie MS, Starreveld R, Roos-Serote MC, Taverne YJHJ, van Schaagen FRN, Bogers AJJC, de Groot NMS. Classification of sinus rhythm single potential morphology in patients with mitral valve disease. Europace. 2020 Oct 1;22(10):1509-1519. doi: 10.1093/europace/euaa130. PMID: 33033830; PMCID: PMC7544534.
Starreveld R, Knops P, Roos-Serote M, Kik C, Bogers AJJC, Brundel BJJM, de Groot NMS. The Impact of Filter Settings on Morphology of Unipolar Fibrillation Potentials. J Cardiovasc Transl Res. 2020 May 14. doi: 10.1007/s12265-020-10011-w. Epub ahead of print. PMID: 32410210.
Mouws EMJP, van der Does LJME, Kik C, Lanters EAH, Teuwen CP, Knops P, Bogers AJJC, de Groot NMS. Impact of the arrhythmogenic potential of long lines of conduction slowing at the pulmonary vein area. Heart Rhythm. 2019 Apr;16(4):511-519. doi: 10.1016/j.hrthm.2018.10.027. Epub 2018 Oct 26. PMID: 30744910.
Lanters EAH, Teuwen CP, Yaksh A, Kik C, van der Does LJME, Mouws EMJP, Knops P, van Groningen NJ, Hokken T, Bogers AJJC, de Groot NMS. Intraoperative Inducibility of Atrial Fibrillation Does Not Predict Early Postoperative Atrial Fibrillation. J Am Heart Assoc. 2018 Mar 10;7(6):e007879. doi: 10.1161/JAHA.117.007879. PMID: 29525787; PMCID: PMC5907553.
Mouws EMJP, Lanters EAH, Teuwen CP, van der Does LJME, Kik C, Knops P, Yaksh A, Bekkers JA, Bogers AJJC, de Groot NMS. Impact of Ischemic and Valvular Heart Disease on Atrial Excitation:A High-Resolution Epicardial Mapping Study. J Am Heart Assoc. 2018 Mar 8;7(6):e008331. doi: 10.1161/JAHA.117.008331. PMID: 29519812; PMCID: PMC5907575.
Teuwen CP, Kik C, van der Does LJME, Lanters EAH, Knops P, Mouws EMJP, Bogers AJJC, de Groot NMS. Quantification of the Arrhythmogenic Effects of Spontaneous Atrial Extrasystole Using High-Resolution Epicardial Mapping. Circ Arrhythm Electrophysiol. 2018 Jan;11(1):e005745. doi: 10.1161/CIRCEP.117.005745. PMID: 29269560.
Lanters EAH, Yaksh A, Teuwen CP, van der Does LJME, Kik C, Knops P, van Marion DMS, Brundel BJJM, Bogers AJJC, Allessie MA, de Groot NMS. Spatial distribution of conduction disorders during sinus rhythm. Int J Cardiol. 2017 Dec 15;249:220-225. doi: 10.1016/j.ijcard.2017.08.067. Epub 2017 Sep 2. PMID: 28888481.
Yaksh A, van der Does LJ, Kik C, Knops P, Oei FB, van de Woestijne PC, Bekkers JA, Bogers AJ, Allessie MA, de Groot NM. A novel intra-operative, high-resolution atrial mapping approach. J Interv Card Electrophysiol. 2015 Dec;44(3):221-5. doi: 10.1007/s10840-015-0061-x. Epub 2015 Oct 24. PMID: 26497659; PMCID: PMC4641159.
Lanters EA, van Marion DM, Kik C, Steen H, Bogers AJ, Allessie MA, Brundel BJ, de Groot NM. HALT & REVERSE: Hsf1 activators lower cardiomyocyt damage; towards a novel approach to REVERSE atrial fibrillation. J Transl Med. 2015 Nov 5;13:347. doi: 10.1186/s12967-015-0714-7. PMID: 26541406; PMCID: PMC4635598.
Our team
Dr. Y.J.H.J. Taverne
Prof. Dr. Ir. W. Serdijn
Prof. Dr. Ir. A. van der Veen
Dr. M.C. Roos
Ir. P. Knops
M. van Schie, MSc