About our research group/lab
Our research
Pharmocotherapy and multiple myeloma
Our group has a history of primary research focus on improving pharmacological therapy of hematological malignancies, in particular Multiple Myeloma (MM), with special interest in the role of transporters in (multi)drug resistance.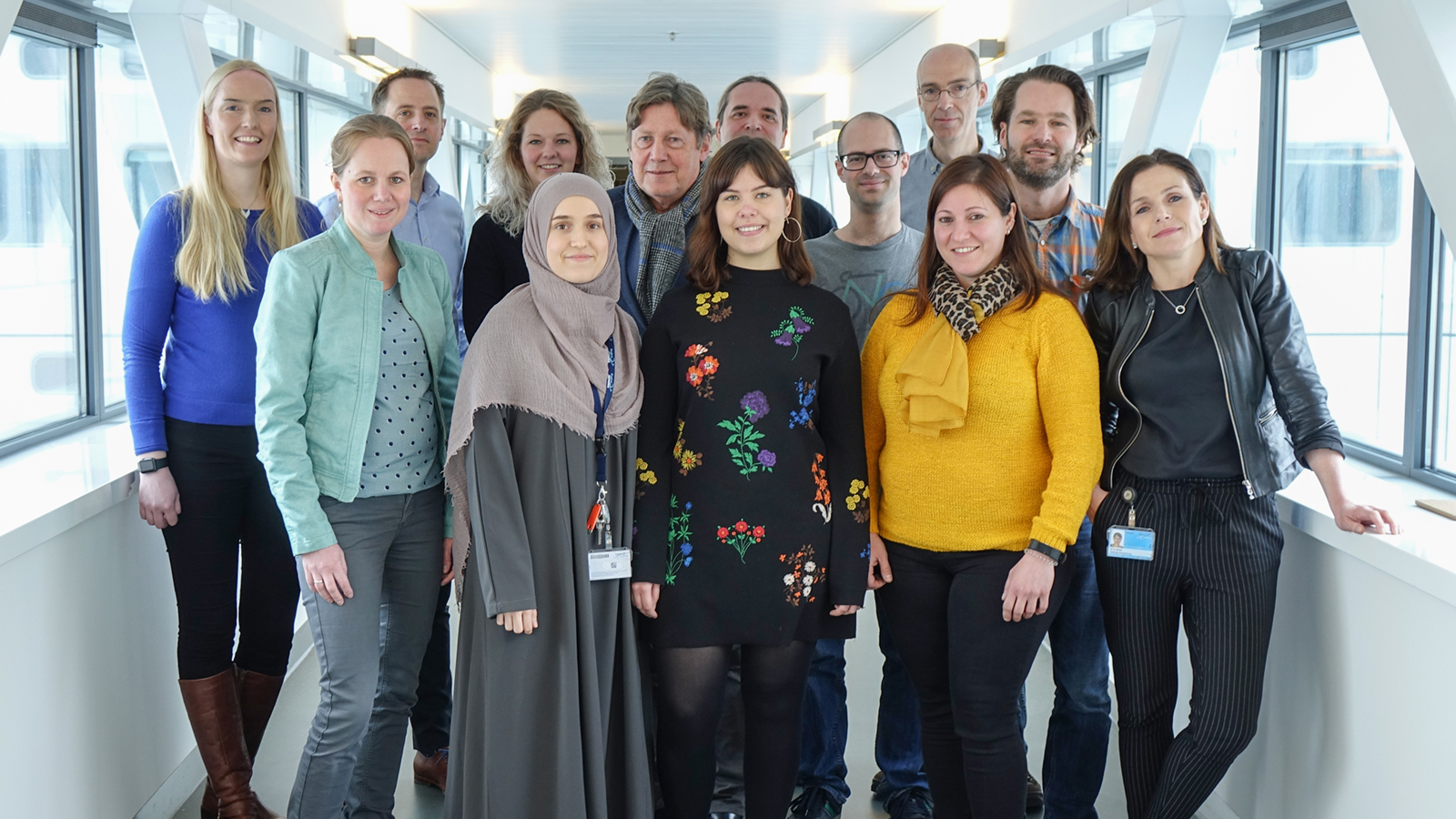 This focus is still being maintained with a translational oriented program including:
Clinical studies on the efficacy of new agents, new combination therapies and on high-dose treatments. This theme includes preclinical experiments to identify novel synergistic combinations of available therapeutic agents.
Molecular diagnostics to improve the sub classification of MM patients with respect to general prognosis and prediction of response to specific therapies. Implementation of such prognostic and predictive markers is expected to help selecting the most appropriate therapy on a individual basis in the future.
Biological role of prognostic markers. Mechanistic analysis of the biological role of prognostic markers improves our understanding of the development and responses of MM tumor cells. Here, we focus on intracellular anti-apoptotic signaling. This leads the way to the identification of modified- or completely novel types of therapy.
The research is supported by a number of grants from the Multiple Myeloma Research Foundation, Erasmus MC Translational Research, and funds from the pharmaceutical industry (…).
The group is in close contact with the international Myeloma research community and the overall group leader prof. P. Sonneveld is the founder and first chairman of the European Myeloma Network.
Key Publications
Follow this
link
for our publications
Our team
Pieter Sonneveld, groupleader
Mark van Duin, postdoc
Davine Hofste op Bruinink, PhD student
Jasper Koenders, technician
Michael Vermeulen, technician
Ruth Wester, PhD student
Chelsea den Hollander, technician
Aysenur Goker, technician
Marle Janse de Jonge, student