June 19, 2023
Ready to boost your scientific career? Each year hundreds of students, PhD candidates, researchers and health professionals join the Erasmus Summer Programme. This year's event is held from 7 – 25 August in the Education Center at Erasmus MC.
The programme offers a broad range of both introductory and advanced courses in quantitative medical and health research. The courses are taught in English on Master and/or PhD level, and can be mixed and matched, depending on your own individual needs.

Take the opportunity to learn from the world renowned faculty Erasmus MC and update your knowledge and skills in the areas of global and public health, (genetic) epidemiology, biostatistics, clinical research, and more.
Curious?
Take a look at the Erasmus Summer Programme website: erasmussummerprogramme.nl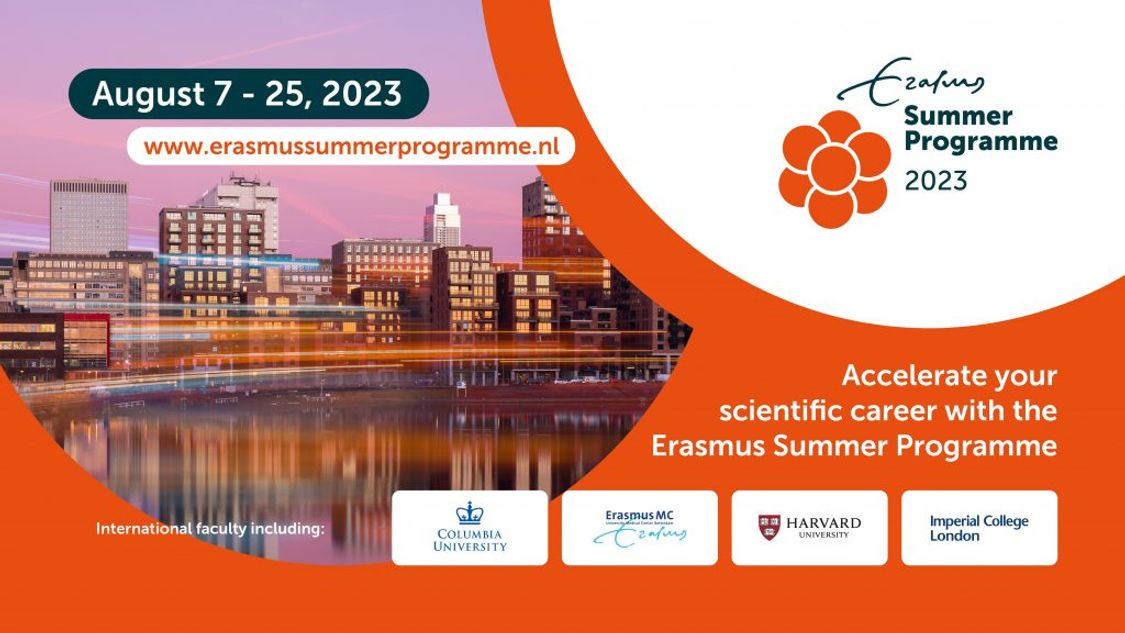 About the programme
In 1990, the Netherlands Institute for Health Sciences (NIHES) in cooperation with University Medical Center Rotterdam (Erasmus MC) initiated the international renowned Erasmus Summer Programme (ESP). Today, the programme is brought to you by Erasmus MC Graduate School, which NIHES is part of.