What we do
About our project
The main theme of this research encompasses the genetics of familial frontotemporal lobar degeneration and the use of several advanced genetic techniques, aiming to further unravel the complex genetic etiology of this heterogeneous disease. In addition, similar techniques will be applied to patients with familial Alzheimer's disease.
What is the aim?
By screening patients genetically, the aim is to assess the different gene mutations occurring in the Netherlands, their frequencies, and corresponding clinical features. If a genetic mutation is identified, family members may also be tested. Furthermore, the aim is to discover new genetic defects in familial frontotemporal dementia and Alzheimer's disease, and to understand their effect on protein level leading to pathological changes in the brain. The hope is that by further elucidating the disease mechanisms, this will ultimately lead to the development of new therapies.
How do we perform this research?
Patients included in the current cohort of familial frontotemporal dementia will be genetically screened for potential causal genes using whole-exome sequencing. The frequency of different mutations and the clinical/pathological features of genetic subgroups will be assessed. In addition, family-based studies within FTD and AD families are being performed, expanding whole-exome sequencing with additional methods, such as RNA sequencing and proteomics analysis. Potential newly discovered mutations will be further analyzed for causality, by pathological examination of brain tissues and functional assays.
What is the desirable outcome?
To give an overview of the clinical and genetic spectrum of patients with frontotemporal dementia in the Netherlands; and to identify new causal genes in families with frontotemporal dementia and Alzheimer's disease. The ultimate goal is to contribute to the comprehension of disease mechanisms in order to be able to develop targeted therapies.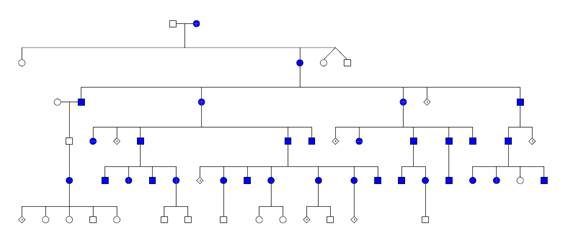 Our research focus
Funds & Grants
Alzheimer Nederland; WE.09-2018-07
Collaborations
Publications
Our team
John van Swieten
Jeroen van Rooij
Merel Mol
Shami Melhem