What we do
About our project
Motivation:
One in 170 women in the Netherlands will get cervical cancer. The current treatment is surgical removal of a part of the cervix with a loop electrosurgical excision procedure (LEEP). Yearly more than 6000 women with precursor (CIN) lesions are treated with LEEP. The recurrence rate or residual rate is up to 17%. A secondary surgical treatment is necessary in case of recurrence. Surgery is associated with bleeding, narrowing of the cervix and infection. The biggest problem - with sometimes lifelong consequences – are the obstetric complications, especially premature birth. The probability of severe complications is higher after repeated surgical intervention.
Reproductive issues:
Most LEEP-procedures are performed in women at reproductive age; on the procedure then may affect the outcome of a pregnancy. The risk of premature delivery increases in women who undergo more than one LEEP procedures. Reducing the number of recurrences will, therefore, reduce adverse pregnancy outcomes.
HPV vaccination:
Since 2009, girls aged 12 and 13 in the Netherlands receive an effective prophylactic vaccine against HPV to girls of 12 and 13 years old. This vaccine is highly effective against cervical intraepithelial neoplasia (CIN) in this group. Limited data shows that prophylactic HPV vaccination after LEEP reduces the chance of recurrence, with lesser need of redo surgery. There are no randomised controlled studies supporting this data.
Randomised controlled trial:
To support this data, we have received a grant from the Netherlands Organisation for Health Research and Development (ZonMw) to conduct an randomized, placebo-controlled multicenter trial. More than 15 hospital in the Netherlands will participate in this trial.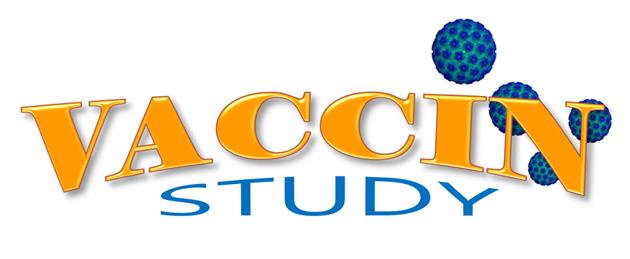 Our research focus
CIN:
The precursor lesions of cervical cancer are called cervical intraepithelial neoplasia. Three categories are distinguished: CIN I is mild dysplasia with very low chance to progress to cervical cancer; CIN II is mild/moderate dysplasia; and CIN III is severe dysplasia. CIN II and especially CIN III are treated with surgical intervention to prevent progression to cervical cancer.
HPV:
The cause of CIN and cervical cancer is a persistent infection with oncogenic (high-risk) types of human papillomavirus. Almost all women (around 80%) who are sexually active will be infected with HPV during their lifetime, but most will clear the virus. In 20% of cases, however, HPV infections persist, increasing the risk to develop CIN and, consequently, cervical cancer. About 15 oncogenic types of HPV exist. There is no therapeutic treatment against HPV.
Hypothesis:
Vaccination with the HPV vaccine at the time of surgical removal of the CIN abnormality will reduce the risk of recurrence of CIN abnormalities in unvaccinated women – due to increased immune response or protection against new HPV infections. This vaccination will also reduce the risk of other HPV-initiated cancers. The treatment of women with a CIN abnormality will therefore become more effective and cost-efficient
Study:
Randomised, double blinded, placebo controlled trial in women with CIN II-III and treated with LEEP.
The study population consists of adult women diagnosed with (histologically proven) CIN II-III and treated with LEEP and no prior vaccination for HPV. Follow up will be according to the Dutch national guideline.
Primary objective: Evaluate the efficacy of nonavalent HPV vaccination in women with a CIN lesion who will undergo or have undergone a LEEP procedure in preventing recurrent CIN II-III after 24 months.
Funds & Grants
Funded by ZonMw;
Rational Pharmacotherapy Vaccines provided by Merck Sharpe & Dohme
Collaborations
Collaborations within Erasmus MC
ACE Gynaecological Tumours
Collaborations outside of Erasmus MC
Multicenter study.
Amphia Ziekenhuis.
Bernhoven Ziekenhuis.
Catharina Ziekenhuis.
Deventer Ziekenhuis.
Diakonessenhuis Utrecht.
Dijklander/Waterland Ziekenhuis.
Erasmus Medisch Centrum.
Flevoziekenhuis.
Franciscus Gasthuis.
Gelre Ziekenhuis Apeldoorn.
Gelre Ziekenhuis Zutphen.
Ijsselland Ziekenhuis.
Isala Klinieken.
Jeroen Bosch Ziekenhuis.
Leids Universitair Medisch Centrum.
Reinier de Graaf Groep.
VieCurie Medisch Centrum.
Zuyderland Medisch Centrum.
Our team
Dr. H.J. van Beekhuizen, gynaecoloog-oncoloog
Drs. R.L.O. van de Laar, gynaecoloog in opleiding
Dr. W. Hofhuis, Gynaecoloog