What we do
About our project
Background
Women at high genetic risk of ovarian cancer are advised to undergo risk-reducing salpingo-oophorectomy (RRSO) at ages 35-45 years. Currently, in the Netherlands ~500 women/year opt for RRSO, which minimizes ovarian cancer risk and may decrease breast cancer risk as well, due to reduced gonadal hormone levels.
Besides these favorable effects, RRSO induces immediate menopause. Early menopause has been associated with increased risks of cardiovascular disease, lower bone mineral density, cognitive impairment, and decreased quality of life.
Current evidence regarding these unfavorable health effects is mainly based on women with a natural early menopause, and it is unknown whether these results hold for women undergoing RRSO at early premenopausal ages.
Purpose
We will investigate long-term health effects of premenopausal RRSO, other than reduced ovarian cancer risk. Specific aims are:
1. To study breast cancer risk, breast cancer-specific mortality and cardiovascular disease risk in a prospective cohort design;
2. To study effects on (subclinical) cardiovascular status, bone mineral density, cognition and quality of life.
Collaboration
The project is a close collaboration between NKI-AVL (Prof. Flora E. van Leeuwen), Radboud UMC (Prof. Angela H.E.M. Maas) and Erasmus MC (Dr. Maartje J. Hooning).
Expected outcome
Insight into the long-term health effects of premenopausal RRSO will help women at high ovarian cancer risk and their physicians to make well-informed decisions about risk-reducing strategies and will help to provide recommendations for screening and interventions after RRSO.
Our research focus
Plan of investigation
For Aim 1 we will use the nationwide HEBON cohort of over 31,000 women tested for a BRCA1/2 mutation, of whom an estimated 1800 underwent premenopausal RRSO.
Incidence of breast cancer and cardiovascular disease will be obtained through linkage with disease-registries and cause of death through linkage with Statistics Netherlands.
Analyses will be stratified by BRCA1/BRCA2 mutation status, age at RRSO, history of breast cancer and hormone replacement therapy.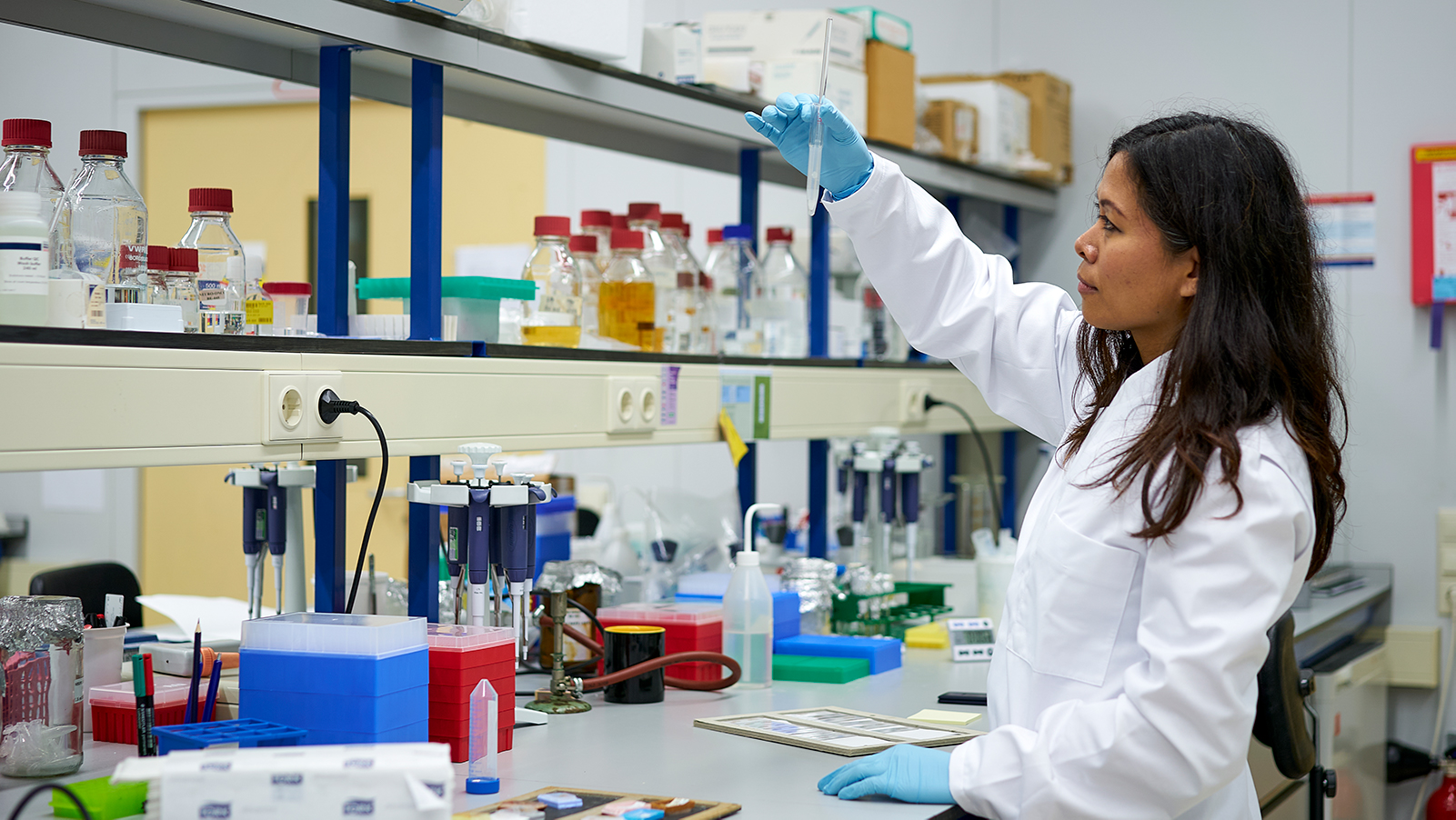 For Aim 2 we will screen 500 women who underwent RRSO before age 45, ≥10 years ago, and 250 age-matched women without premenopausal RRSO, for cardiovascular disease status, including coronary artery calcium score and pulse wave velocity, and bone mineral density (DEXA-scan).
Cognition and quality of life will be evaluated through an online test for neurocognitive functioning and questionnaires on different quality of life aspects, including cancer-specific distress, endocrine symptoms, sexual functioning.
Impact on society
Our project aims to improve health and quality of life in this group of young women by (1) quantifying the hypothesized favorable effects of RRSO on breast cancer risk and prognosis; (2) evaluating unfavorable effects of RRSO on cardiovascular disease, bone health, cognition and quality of life, providing opportunities for timely interventions.
Funds & Grants
Collaborations
Inside Erasmus MC
For this study we work in close collaboration with the departments of
External collaborations
Netherlands Cancer Institute, Psychosocial Research and Epidemiology; Prof. Flora E. van Leeuwen
Radboud UMC, Cardiology; Prof. Angela H.E.M. Maas
HEBON: Netherlands Collaborative Group on Hereditary Breast and Ovarian Cancer
Our team
Annette Heemskerk-Gerritsen
Lara Terra
Maarten Beekman
Margriet Collée
Lena van Doorn
Jeanine Roeters van Lennep
Carola Zillikens
Ricardo Budde
Contact us? Mail to harmony@nki.nl