About our research group/lab
Our research
Background information
Lysosomal storage diseases are rare genetic disorders caused by a deficiency of metabolic enzymes. This results in accumulation of metabolic products throughout the body, affecting multiple organs and tissues. The frequency of all rare genetic diseases together is very high, however very few therapies are available, and diagnosis is often delayed. Therefore, more basic and translational research is required.
Overall aim
The overall aim of our research group is to;
Better understand disease mechanisms,
Develop novel therapies for lysosomal storage disorders. We focus on the lysosomal storage disorders Pompe disease, MPS II, and MPS VI.
Research focus areas
We use a variety of techniques in the field of molecular biology, biochemistry, cell biology, and pathology, including cellular reprogramming to iPSCs, gene editing using CRISPR/cas9, lentiviral gene transduction, transplantation of stem cells including hematopoietic stem cells, muscle stem cells, and chondrogenic cells, immunofluorescent and electron microscopy analysis, genome and proteome-wide expression analysis including RNAseq and quantitative proteomics, and functional analysis of mobility and cognition. We are embedded in the Center for Lysosomal and Metabolic Diseases, in which patient treatment, clinical and basic research are combined.
Our projects
On pre-mRNA splicing:
Improved diagnosis using a generic splicing assay
Development of a treatment for patients with Pompe disease using antisense oligonucleotides
On lentiviral gene therapy:
Hematopoietic stem cell-mediated lentiviral gene therapy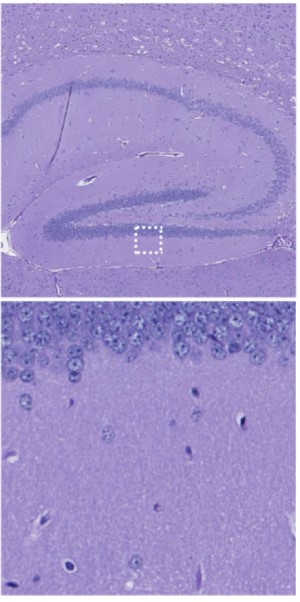 On disease modeling, tissue engineering and tissue regeneration:
iPSC-based disease modeling of lysosomal storage disorders to model pathology in skeletal muscle (Pompe disease) and cartilage (MPS).
Tissue engineering using 3D-printing-based microdevices.
Development of stem cell-based therapy using cell engraftment.
Gene editing using CRISPR-cas9-based methods.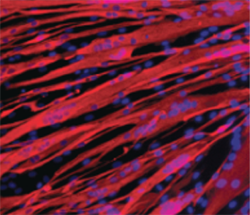 On mutation database and modifying factors:
Maintenance and improvement of the Pompe mutation database.
NGS approaches to identify disease modifying factors.
On enzyme replacement therapy and antibody formation:
Impact of antibody formation on treatment efficacy.
Immunomodulation strategies.
Key Publications
A complete overview of publications can be found here:
Collaborations
Collaborations within Erasmus MC
Center for Lysosomal and Metabolic Diseases.
Department of Clinical Genetics.
Department of Pediatrics.
Department of Neurology.
Department of Orthopaedics.
Collaborations outside of Erasmus MC
Our team
Pim Pijnappel, Associate Professor and PI
Gerben Schaaf, Senior Scientist
Atze Bergsma, Postdoc
Monica Niño Martinez, PhD Student
Mike Broeders, PhD Student
Douglas Oliveira Soares de Faria, PhD Student
Pablo Herrero Hernández, PhD Student
Rodrigo Canibano Fraile, PhD Student
Eva Vlaar, PhD Student
Alessandro Iuliano, PhD Student
Fabio Catalano, PhD Student
Tom van Gestel, technician
Stijn in 't Groen, technician
Joon Pijnenburg, technician
Claudia Milazzo, MSc student
Yasemin Cuman, BSc student