What we do
About our project
Background information
The incidence of pediatric-onset inflammatory bowel disease (PIBD) has risen dramatically in recent decades. Compared to adult forms, PIBD is more severe and more often requires intensive treatment strategies. These children at therefore at risk for serious disease- and treatment-related adverse events. We find it important to analyze the effectiveness and safety of current treatment strategies and correlate these aspects to individual risk factors in well-phenotyped patients.
Overall aim?
With this research we aim to improve the care for children with PIBD. The primary objective is to find factors predictive for the outcome of PIBD and predictors of therapy response or non-response. The secondary objective is to map severe and rare complications related to the disease itself or its treatment.
Research method
This study has two separate parts. The main part is an international, prospective inception cohort study in which 1,000 newly diagnosed PIBD patients are followed up during several years. Clinical information is being collected regarding all patients and for 150 patients we also collect biomaterial for immunological profiling. The second part is a safety registry. Via a monthly E-card filled in by pediatric gastroenterologists all over the world, detailed information on rare and severe complications of PIBD is being collected.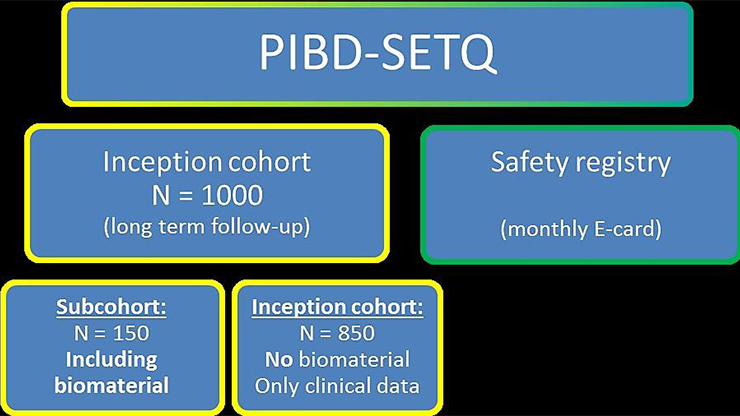 Desirable outcome
Through this data collection we hope to be able to better predict disease outcome and monitor safety and efficacy of current treatment strategies. This will ultimately lead to improvement of treatment algorithms and patient outcomes.
Collaborations
Collaborations within Erasmus MC
Pediatric Gastroenterology & Nutrition - Samsom Lab (Erasmus MC).
Collaborations outside Erasmus MC
Our team