About our research group/lab
Our research
Early identification of outbreaks of emerging and dangerous pathogens

In order to detect emerging and a broad range of pathogens, multiple high throughput and broad ranging protocols are in development. These include broad spectrum neutralization techniques, broad spectrum PCR approaches and fieldable sequencing of pathogens from humans, animals and vectors. Two new studies allowing collection of materials either from vaccinated patients, or patients with rare or emerging viral infections will address the lack of material for diagnostic test development and evaluation.
Support outbreak response operations of emerging and dangerous pathogens.

During response operations to outbreaks of emerging and dangerous pathogens coordinated by WHO, we provide, if necessary and possible, onsite laboratory diagnostic support with staff and equipment when possible.
Support the development of WHO recommendations and guidelines in the context of outbreaks of Emerging and Dangerous Pathogens.

We contribute with expert opinions and support the development, review and editing of specialised or generic WHO recommendations, fact sheets and guidelines documents related to merging and dangerous pathogens. Examples include the new WHO yellow fever virus laboratory manual (under development, 2021), the development of a target product profile (TPP) for yellow fever virus and SARS-CoV-2, the Interim guidance and handbook on genomic sequencing of SARSCoV-2 etc.
Contribute in relevant WHO technical consultations on emerging and dangerous pathogens and contribute with training national and regional collaborating laboratories concerning diagnostic, scientific, medical and epidemiological activities.

As a designated SARS-CoV-2 reference laboratory, both nationally and internationally we have contributed with training, consultation, data and advice to collaborating laboratories concerning diagnostic, scientific, medical and epidemiological activities.



Research on emerging pathogens

Diagnostic preparedness

Risk based innovative One Health surveillance

Genotype to phenotype translation

Assessing key traits of:

Transmissibility
Clinical profile and severity
Immune responses in reservoir hosts and humans
Translation of findings into integrated public health advise

Our projects
Examples of our main achievements and activities include:
Constant monitoring of Usutu and West Nile virus
Diagnostics and public health response involvement for imported Lassa virus cases
Diagnostics of an imported yellow fever patient
Investigation of rabies cases in Qatar
Support in investigations of Zika virus in Surinam and Brazil;
The operation of mobile laboratories during the Ebola outbreak in West Africa;
The contributions to identify the cause of MERS coronavirus and involvement in the studies unravelling the role of camels as source;
Key Publications
Collaborations
Collaboration within Erasmus MC:
Collaboration outside of Erasmus MC:
Our team
News
2022
November 2022
One year of Omicron: the vital work of a WHO reference lab in the surveillance and diagnosis of viruses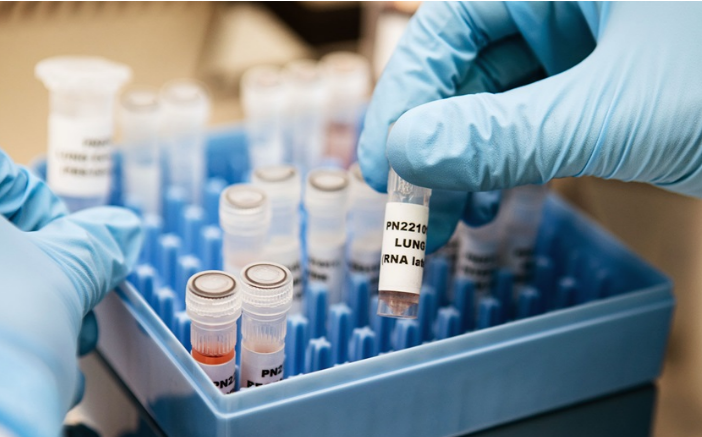 26 November 2022 marked 1 year since the B.1.1.529 variant of the COVID-19 virus (SARS-CoV-2) was declared a "variant of concern" and assigned the name Omicron. Since then, the variant and its sublineages have become the predominant circulating SARS-CoV-2 variants, both in the WHO European Region and globally.
WHO reference laboratories, such as those of the Erasmus University Medical Centre (Erasmus MC), in Rotterdam, the Netherlands, play a fundamental role in detecting virus variants and contribute to our knowledge of how viruses evolve and spread. They also help our understanding of what impact new emerging variants have on transmission, on our diagnostics, and on the effectiveness of our existing medical countermeasures, such as vaccines and therapeutics. WHO reference laboratories also serve to support confirmatory testing, and receive samples from across the European Region as countries work to establish their own capacities.

In their diagnostic and research work, the laboratory staff of Erasmus MC not only study SARS-CoV-2, but also monitor a whole range of other viruses that have the potential to be harmful to human health, from severe acute respiratory syndrome (SARS) and Middle East respiratory syndrome (MERS) to Ebola, HIV, influenza, herpes and monkeypox. As well as being a reference laboratory for COVID-19, Erasmus MC is also the WHO Collaborating Centre for Arbovirus and Haemorrhagic Fever Reference and Research.

Recently, we visited their laboratories to get a better understanding of what they do, including seeing how they go about detecting and identifying viruses, how they are contributing to the development of vaccines, and what they are doing to monitor new SARS-CoV-2 variants and other potentially harmful emerging pathogens.

Click through the photo story to find out more
Evaluation of Antigen rapid test and PCR test to Omicron variant
Detection of Omicron by VirSN

Download the PDF here Rapid Respons Communications