March 10, 2020
The coronavirus may not only cause clear flu-like symptoms, but also very mild symptoms. There is a chance that carriers with mild symptoms will also spread the virus. That says virologist Bart Haagmans, who is researching the virus at Erasmus MC in Rotterdam.
News-item by Ine Cup, de Stentor, 10 March 2020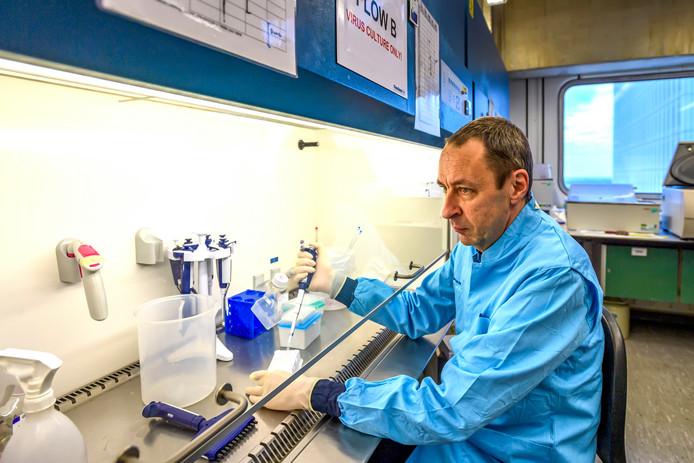 Bart Haagmans is a virologist at Erasmus MC in Rotterdam and specializes in corona virus. © Pix4Profs / Peter Braakmann
The National Institute of Public Health and the Environment (RIVM) calls for caution in the event of coughing, sneezing, fever and respiratory complaints. That could indicate coronavirus infection.
"But what we are seeing in the Netherlands now seems to indicate that quite a lot of distribution goes unnoticed," says Haagmans. "That is now coming up, based on the distribution in Brabant, also in hospitals. , also nursing staff, are infected and possibly spread the virus, without any clear complaints.It only started ten days ago in the Netherlands, so we still have to get a lot of data in a row. a problem to get the virus under control. "
You can read the article (in Dutch) here